Silver Roy Rogers ring
Well, this has got to be the coolest of the four silver rings I found this weekend. It's in pretty good shape too. When I waded into the water at high tide, I found all four of these rings within a matter of minutes of each other.
I was searching an area where the water is normally too shallow to search at low tide.
(Barracuda Pulse)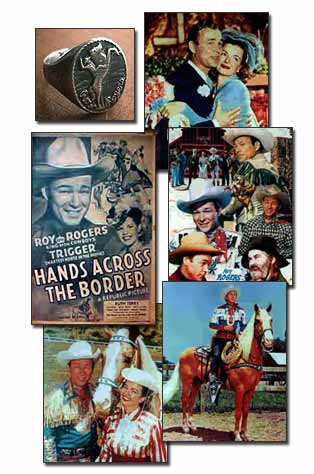 History: Roy Rogers was born Leonard Slye on November 5, 1911 at Duck Run, Ohio. He died on July 6, 1998 at Apple Valley, California. In 1943, Republic Studios declared Roy Rogers the King of Cowboys.
He made a total of 87 movies. In many of his movies Roy was partnered with Dale Evans "the Queen of the West" and his trusty horse Trigger "The Smartest Horse in Movies."
Roy and Dale married in 1947 and continued to make movies, but also created several long-running radio series and starred in The Roy Rogers Show (1951-1957), which aired every Sunday evening at 6:30.
They also starred in The Roy Rogers and Dale Evans Show in 1962. Though Rogers also recorded many albums, he was best known for the song "Happy Trails" which was written by Dale Evans and became the duo`s theme song.