Vacation Travel Tips 101
Finally your vacation time is coming up, and you're ready to start planning your trip. Due to visitor requests, we decided to create this page in order to help you avoid some common mistakes, and make your trip more enjoyable and exciting.
A frequent question we're asked is whether it's okay to take your metal detector on the plane, and what is the best way to avoid problems. Whether you're flying domestic or International, the best thing to do is to call your Departure Airport, or airline, and ask them, to be 100 percent sure. In our experience there's not a problem if you clearly describe what you are wanting to bring, e.g. hobby metal detector for finding coins and lost items.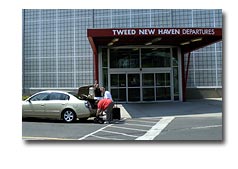 If your trip is mainly for metal detecting, you may want to do this first, before you buy your plane tickets. This way you can find another airline that will allow you to take your metal detector onboard, (if the first one doesn't) saving you a costly "surprise". If you have bought the tickets already, you should call them right now, and if worst comes to worst, you could at least have time to mail your detector to your destination.
Vacation packing tips
The best practice when packing your gear is to keep in mind that the security at the airports are really strict now, and there is no sense packing your stuff in boxes all bundled up in ducktape. We guarantee you will have to open it and pull everything out for investigation. It is a real pain, but there are several things you can do to make the process quicker and painless.
First and foremost, you should consider buying a hard case for your detector(s) that comes with a lock and a key. This will give security a quick access to your metal detector, and protect your machine from possible damage during the flight. This is very important especially if traveling abroad, where you have to switch planes and such.
Most detectors are quite compact when taken apart. If your suitcase is large enough, you may also consider placing it between some clothes to protect it from bouncing around. You could buy a large hard suitcase and probably fit most of your stuff in there, if you are only going for a few days or a week.
Always label your luggage with tags that have your contact information in case of a loss. Place a couple of tags on the inside as well. If you intend to take your cell phone with you on the trip, include your cell number on the tags, because you don't want airport employees calling your house when you need your luggage while on vacation. This will minimize the risk of losing, or the frustration of trying to locate your stuff.
Keep your small expensive items and other small personal items (that you can't live without) in your carry on.
These might include: Wallets, Passports, Jewelry, Cameras, Cell Phones, Keys, Cash, Laptop computers
Travel Insurance
If you intend to carry many valuables on your trip, you may want to get Travel Insurance for peace of mind. You can insure all your luggage, as well as get life insurance coverage too. This will keep you worry free if something unpredictable happens. This seems to be more of a necessity in recent years. It is definitely a must, if you're going to a foreign country or venturing into an unknown territory.
You can cover your whole family for the time you will be on vacation and the rates are surprisingly cheap.
Hotels, Motels and Places to Stay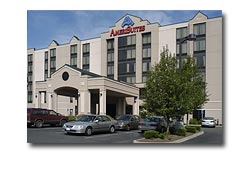 It is a common sense to book a place to stay, ahead of time. We have made this mistake several times, going to our destination and hoping to find a room when we get there, just to find out that everything was booked weeks ago. This usually happens when there is a big event going on in the area. You wind up driving around looking for a place to stay miles away from where you wanted to be. You'll be lucky if the place you're going is not a small island, otherwise you'll be living like Tarzan in the wild ; )
To avoid this common mistake and hours of wasted time, book your hotel way ahead of time, and preferably in a location with many other hotels close by, just in case the one you're going to decides to go out of business. Don't laugh, I have heard such stories before, you just never know, and it wouldn't hurt to have a backup plan.
Here's a good tip to save you some money! It seems like most motels we stayed in were at least a 100 bucks a night, which was really worth a lot less for such a lousy place. To our surprise, if you call or book online, the exact same place will only charge you half of that. You could even work out a deal if you plan to stay for some time. (Two nights and three days is the most common booking.)
Another way to save even more money, is to travel in the off season or at the end of the season. Depending on the area, the prices could drop dramatically.
If the area you're going is a major tourist attraction, and traveling from your hotel is not a big deal, often you will find better rates in a nearby town. Investigate other hotels too and ask what kind of they have discounts they have. Most hotels will give you a "break" if you do it right. If all you do is show up at the front desk, chances are, you will get a "special" super high rate just because they know you're there, and need a place to stay. Don't let them fool ya! Book your room online or call them, and save your hard earned money for something else.
How to keep from getting lost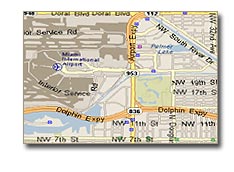 How many of you get lost when going somewhere? We get lost even in our own town, never mind unexplored territory! So, what can we do to stay on track? Get a compass? I doubt that a compass will help you find your hotel, even though it could save your life in some desert or a hunting trip in the mountains. Let's save this for later, and instead talk about navigating basics for more populated areas. Of course, the best thing is to simply ask someone locally for directions, but what if you are going to another country where locals don't speak your language?
This brings to mind a trip we went on a few years back. We were invited to Canada for a gold panning trip for a week, which we were supposed to meet at a campground called, La Rouche 'de Or. We didn't know that this part of Quebec only speaks French! It didn't take long... to get lost. I then realized - I should have paid more attention in French class! You could only imagine how long it took us to find out where we were by means of sign language as a way of communication. Not everyone will find this a fun thing to do!
So what do you do... get a map? Exactly! How do you get a map of Miami Beach when you live in New York City? Simply go to MapQuest.com, type in your destination, and Voila! Just hit your print button.
Of course, you may want to get a more detailed street map if you are more serious about not getting lost. No, you don't have to go to Miami to get one, that's the beauty of the Internet!
Some people actually don't know how to read maps. With all the developments in space age technology, we would recommend you get a GPS unit. It may sound complicated, but if you can figure out how to use a cell phone, it's not much different. You won't have to buy maps any more either. Most modern handheld GPS units come with software maps that are highly detailed. You can mark on your computer screen places like the airport where you're going to land, hotels, places to visit, etc. You then download that map to your handheld GPS.
When you arrive at your location, you can see it marked on your GPS screen and it will tell you how far you are from your final destination, and the directions to find it. It's absolutely amazing! This will quickly become your best travel companion. You'll never get lost again...ever. I was researching GPS's while writing this page, and I was amazed when I read what those little units can do. Now they are even putting them in cars, they are voice operated and also talk back to you, like, turn right, turn left, etc. What will they think of next?
You probably think GPS's cost alot of money, but I discovered that they are quite affordable. I think $150 ~ $200 bucks is a pretty good deal, considering that they were $500 bucks when they first came out. In fact, I got so excited, I'm about to order one for myself. There's a ton of other uses where it could come in handy, like locating and researching new treasure spots. Hint, hint.
We hope these tips will help you to make your travel adventures a success. We are always welcome to hear your ideas and suggestions, we will be happy to post them here if you wish. Best of luck and be safe!